Segments
C-Store
Johnsonville is committed to helping our C-Store partners build sales. From award-winning full roller grill and grab-n-go solutions to recipe and topping suggestions that help operators create craveable menu ideas, we've worked hard to help C-stores elevate their Foodservice offering.
See how we solve with sausage​
Roller Grill 
With a cravable, wide range of quality sausages and hot dogs, and a name your customers know and trust, Johnsonville is the perfect partner to make your roller grill a success.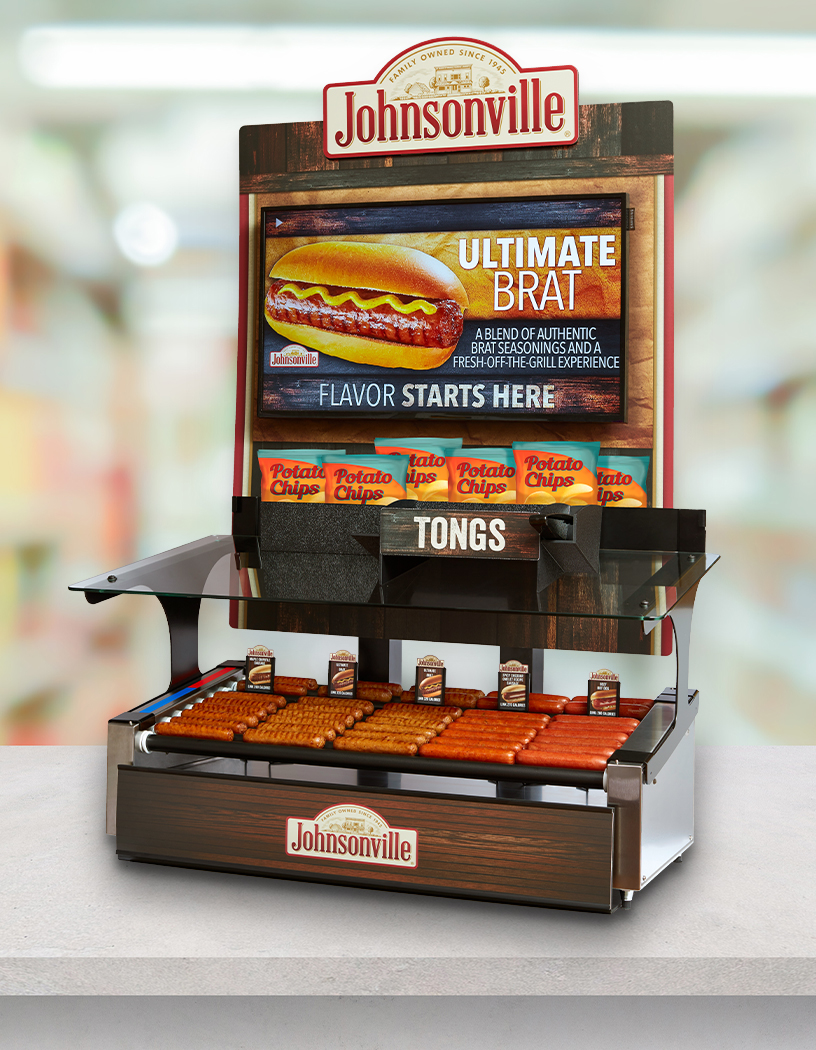 Made to Order/Commissary
Count on Johnsonville to bring legendary flavor to your made-to-order or prepared foods menu. Premium sausage ingredients enhance dishes designed for every daypart, in almost any menu application.
Warmer & Cooler
Satisfy what your customers' crave with Johnsonville's stuffed biscuit sandwiches and soft baked roll wrapped sausages, perfect for breakfast, all-day snacking, and ready to grab-and-go from the warmer or heat in the microwave in minutes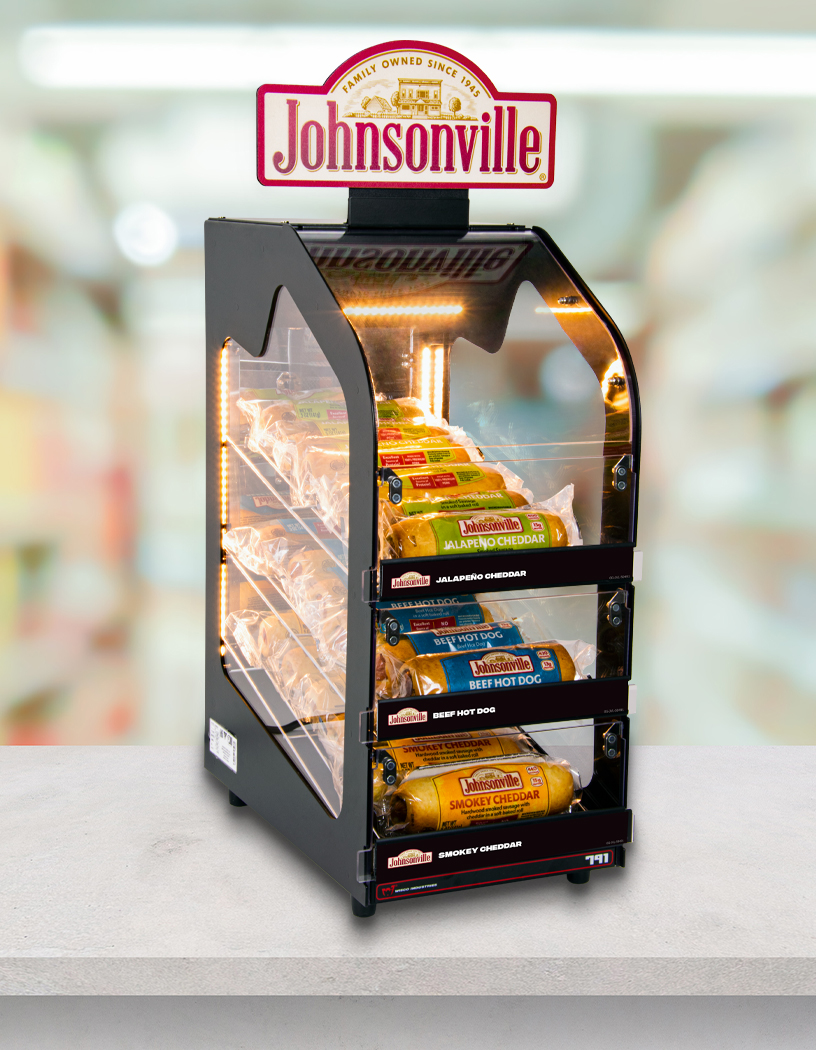 Want to know more?
Become Our Partner
Johnsonville is committed to you as a true partner in your business. Our success is measured by your success, and we strive for excellence in business.